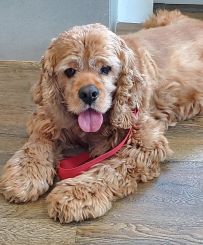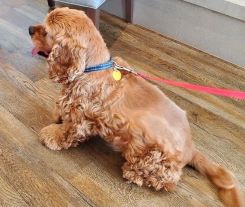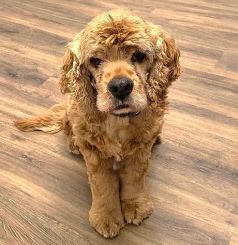 About
Introducing Mr. Banjo!
Mr. Banjo is an adorable, active, 10-year-old red buff Cocker Spaniel with a fluffy natural tail. He loves attention and relaxing with his people. He is the best greeter and will wait by the door all day to welcome his person home. He gets along well with his foster's two dogs and cat and enjoys their companionship. He knows how to get in and out using the doggie door and has no problem making it outside on his own.
Banjo will require drops in his eyes twice a day to control his glaucoma. It only takes a minute to apply them and he accepts this routine easily. His vision is somewhat limited, but he gets around the house and outdoors with no issues and seems to be unaffected by his condition.
Whether you're thinking of adding a new family member or looking for a best buddy, Banjo is ready to be that friend.
If you are already an approved adopter and you're interested in meeting this little cutie, please email us at [email protected].
Sex: Male
Age: 10 years
Color: Red Buff
Spayed/neutered: Yes
Good with dogs: Yes
Good with cats: Yes
Good with kids: Unknown
Housetrained: Yes
Special needs: